Richterslaan 2
NL-3431 AK Nieuwegein
The Netherlands
phone : +31(0)30 60 35 640
fax : +31(0)30 63 00 333
e-mail:
info@osict.com
---
Eteck structures project dossiers with OpenIMS and OpenFSS
Eteck is a new renewable energy company in the Netherlands that supplies and operates heat and cooling systems. With a vast experience of 10 years and references from many large-scale systems for housing and utilities, Eteck is one of the leading players in this market segment.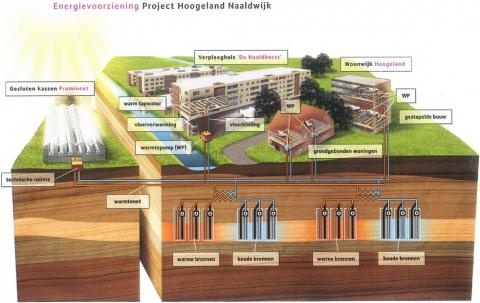 Eteck choose OpenIMS and OpenFSS to control the various document flows within their projects. On the one hand to make existing documents stored on their file servers searchable with the use of OpenFSS, on the other hand to handle all new project documents within OpenIMS DMS. Employees can create documents using standard templates with the standard Eteck housestyle. In addition, e-mail and attachments from Microsoft Outlook are directly stored into OpenIMS DMS.

About Eteck
"Eteck Energy Company was founded in January 2011, but has a long history. The company originated from a demolition company that was founded in 1895. At the end of last century, the fourth generation," changed their focus. The company engaged in activities with higher added value and was built to be more distinctive. Through the purchase and sale of various businesses a modern energy company was created that has all the skills it needs to be successful in this market. Eteck is a dynamic company in a dynamic environment where they want to contribute to minimize the carbon footprint and CO2 emission.
---