Integration
We offer a digital workspace as the centralized hub for your various applications within the organization. This means the platform can be integrated with your existing back-office systems, and can present information from other systems within work processes.
CENTRAL DOCUMENT STORE
An organisation often has various systems that generate documents. You can store these documents in the platform so they are centrally accessible, archived and searchable.
API INTERFACE
In addition to an API interface for creating groups, pages and updating them, there is also a DMS API available to create, search and integrate documents and files with other applications.
IDENTIFICATION
Increasingly more organisations are using a centralized platform such as F5 and Microsoft ADFS. A link can be realized based on LDAP, Kerberos, Oauth or SAML.
GENERIC LINKS
OpenIMS has a SOAP/REST API Gateway that allows the full OpenIMS functionality to be accessed and/or manipulated by other systems.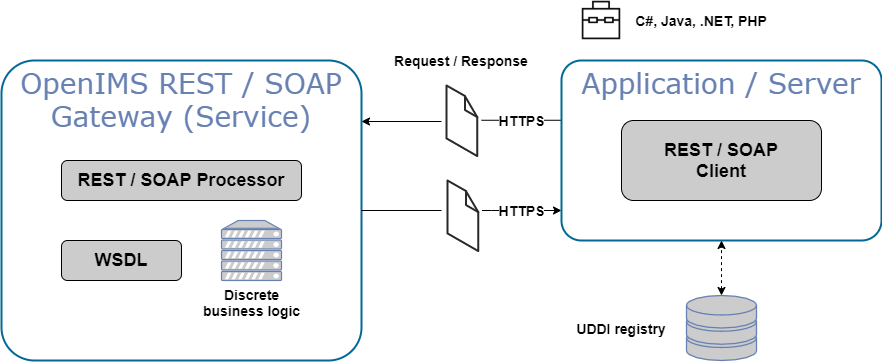 ODBC DATABASE LINKS
In addition, we regularly establish links with, for example, a Microsoft SQL or Oracle database.